5 Amazing tips to make your office look attractive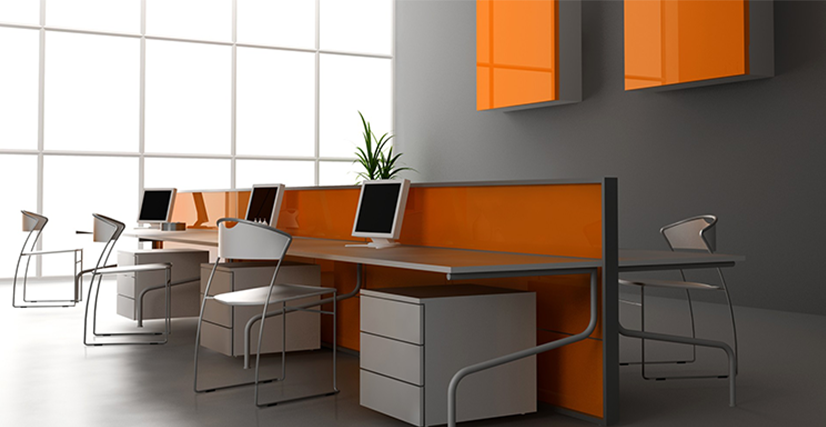 The interior of your office or commercial space is the first thing that everyone will notice and will leave an impression about your organization in the minds of the visitors and clients. Well designed, clutter-free, clean, pleasant office environment will offer good comfort and high functionality to your employees. It also passes on the vibe of being disciplined, sensitive, and strictly business. Experts suggest that a well-designed workspace can play a crucial role in showcasing your commitment towards the work and business acumen.
In this blog post, commercial interior designers in Mumbai had come up with five tips to create amazing office look that is aesthetically appealing.
Office Functionality: The functionality of a workplace is the main thing that has to be taken into consideration while designing your office space. Be clear and specific with your requirements that have to be incorporated in the workspace. Every office and business has its business operations, so interior designing also should be done according to business needs.


Colour Scheme: The colour scheme is another crucial factor that has to be considered. Though some designers don't suggest using dull or neutral colours like grey, this can work best for office environments as this will seem to have ample space and also looks professional.


Organized office interior: Even without any grand decors, your office will look professional and attractive with organized workspace, but do remember that extremely organized office will give an impression of very serious look to your clients, so professionalism is important but consider giving some life to your room by adding flower and plants.


Low Pile Carpet: Making use of low pile carpet in your office is another nice way of decorating workplace floors. You can place a rug or other similar sort of carpets in the areas like reception and waiting for lounges to give a little casual look.


Keep your workplace clutter-free: Make shelves, cabinets, and drawers in the workplace be functional, this can help you to keep your office clutter-free. Clutter look can make even a well-designed office look untidy and disorganized, this will ultimately send wrong signals about your brand to the client. Hence, clear all the clutter and implement systematic work habits.