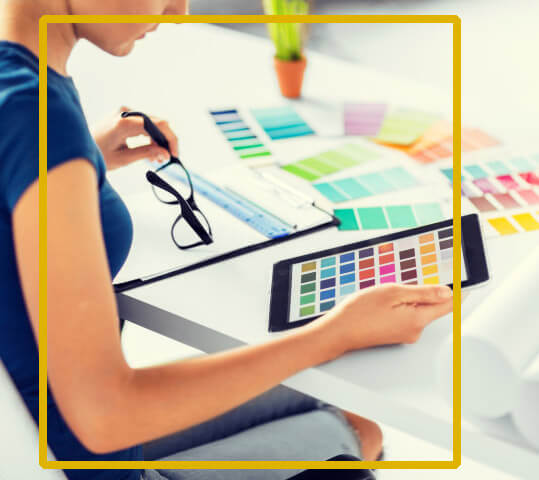 Finest Interior Designer
We are one of Mumbai's leading interior design practices, known for its liveable yet luxurious interiors. Decorwale Interior Designer is an established interior design company based in Mumbai (India), with over seven years' experience The dynamic studio has a fabulous portfolio and has established a reputation for creating elegant, luxurious interiors for private clients as well as prestigious developments.
Comprised of a talented team of designers, the practice has a wealth of experience in interior design, concept designs and Vastu studies of residential properties, commercial properties & hospitality properties.
How our company works :
Site Visit, Analyzing & Pricing
Materials selection & Execution
Cleaning & finalization with perfection
Our brand needs to stand out, and we at Decorwale Interior Designs are here to place emphasis on adding an element of awe to your office space. We create attractive and appealing layouts for HOMES, OFFICES, STUDIO APARTMENTS, RETAIL SHOPS and RESTAURANT. Our job is to include creating color palettes, selecting appropriate furniture, and accessorizing the space with fabrics, wall hangings, light fixtures, and flooring.
Expertise :
Excellent ability to conceptualize interior detailing including lighting / color / materials / finish selections, space planning and architectural elements
Create aesthetically pleasing environments that represents the client's life style and taste
Plan, design, and furnish interior residential, commercial, and industrial environments
Modifying drawings, prepare design and developing space plans
Achieve interior designs that reflect the functional needs and preferences of each client
Provide Vaastu compliant plans based on Client preference
Build and maintain strong, trusting relationships with clients
Frequently retained for interior design services based on impeccable reputation
Decorwale.com is very Resourceful, Innovative, Committed Interior Designer. I am quite impressed with the way they delivered the project within the Short period, dot on date as per the plan.

Mrs. Sulekha Dikshit, Mumbai
I would like to thank Decorwale Interiors for carrying out the renovation in my flat most systematically with utmost care. Decorwale Interior Designer has designed my kitchen in most typical Kerlite style, without me telling anything to them. They have a real treasure of ideas.

Patric D'souza
I totally recommend your services. Decorwale Interiors has Designed the office as per our requirement without delaying the things. I would like to appreciate the dedication they have in their work.

Suraj Shah, Mumbai
Still confused call our experts and discuss your space