5 Brilliant Contemporary Interior Design Ideas for Modern Home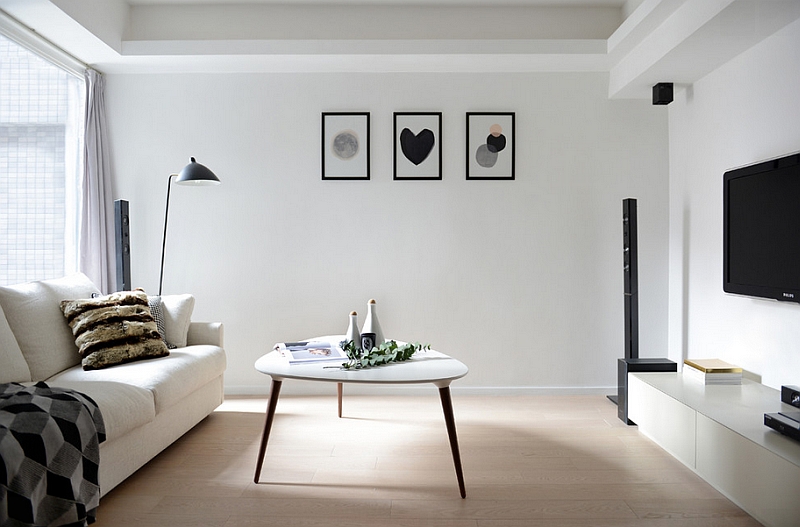 Modern home designing and interior decoration bring a vivid reflection of the home owner's personality. The living experience of the house is accentuated with modern and contemporary design. Modern design techniques and cost-effective design methods emphasize the house's comfort level and give a luxurious look.
The factors that come into designing a modern house with the economy in mind are de-clutter, colour palette, material and accessories, modern furniture, and lighting tips.
If you are looking for some exciting design ideas for your modern homes, this blog could give you insights into the essential elements.
De-clutter:
Expert interior designers suggest that in-home decor is less expensive. The house gets a detailed and spacious look by getting rid of the clutter in your house. The old things or rarely used material can either be stacked in storage space or can be sold out. The revenue earned can be used for the purchase of budget home decor. Modern homes with a minimalist approach make the house beautiful.
Colour Palette:
Interior designers say that the colour used on the wall decor plays an essential role in designing the house. Classic white colour is the versatile choice for all houses that gives a spacious, light, and bright look. Adding pastel colours to the palette is always the best choice if you feel white is sterile. Bright colours (red, orange, or blue) are always the right choice at the fireplace that breaks the monotony.
Material and Accessories Used:
The material and accessories used for home decor should be chosen to have low maintenance expenses with high functionality, which shows the designer's minimalist approach with an eye for beauty.
Modern Furniture:
Less furniture, more beautiful, is the concept used by the interior designer nowadays. Angular furniture and sleek designs are used for a spacious and beautiful look. Do not overload the living area with massive furniture.
Lighting Tips:
Well aerated space and well-lighted ambience are known for good modern homes. High lamps on the ceilings give a classy look to the house. Woven plastics or blinds can be used to replace traditional curtains. Large windows in all the rooms facilitate ample light and airflow in the house, leaving the area refreshed.