Functional design ideas to increase your productivity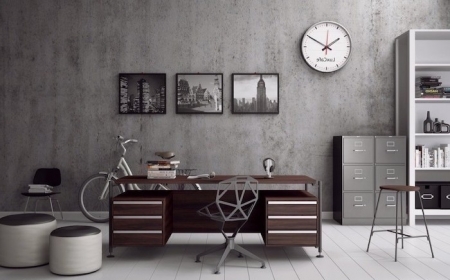 The design of your workplace reflects your organization's value. A well-organized work area creates an ambiance that can positively impact people's overall productivity. A great office design will aid a range of work modes. The current work environment requires space that provides individual workplaces that eliminate distractions and supports collaboration.
The blog posts highlight the top functional design ideas to increase productivity in the workplace.
Multipurpose Workspaces
Utilizing every corner for the casual breakouts to multimedia presentations is a growing trend. Organizations seek various approaches to provide employees with a more enjoyable and comfortable work environment to motivate collaboration.
Several organizations are designing special lounge areas as the current work style requires more interaction with team members. The traditional trend of cubicles are slowly disappearing and are replaced with benches. Several organizations are transforming towards an integrated oval-shaped office desk and a non-assigned seating approach, offering space for over 4-6 people to meet.
Ergonomic Workstations
To stimulate creativity, thinking and increase concentration, organizations are adapting towards ergonomic workstations. Ergonomic workstations are highly beneficial for the employees as it mitigates the side effects of sitting in the desk for a longer duration. The ergonomic office chairs provide excellent adjustable features, lumbar support, and armrest settings. The height-adjustable desks could be a boon to employees who like to alternate between standing and sitting while working.
Color scheme
As organizations shift towards more collaborative and open workspaces, the significance of color schemes and their impact on productivity shouldn't be under estimated. The color scheme has been proven to impact people's mindset positively. For this reason, more organizations are integrating pops of colors in several ways like accessories, paints, and furniture.
Glass Doors and Walls
Interior glass is one of the popular glasses is one of the popular materials being integrated into the workplace. Besides providing natural light flow through the work environment, organizations are utilizing walls and doors to promote transparency in the workspace. It also minimizes feeling isolated and bored and lets employees see their co-workers, and motivates team collaboration.