How to Create Minimal and Luxury Design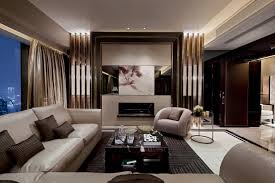 Luxury minimal is a modest and valuable trendy design. Among these days demanding schedule, we need some attention to keep our home well-ordered. Bringing in superfluity minimalism to your interior design focuses on key details of your interior. Creating a smaller amount of something efficient by influencing art for your interiors is much more meaningful than dumping too much. Best interior designers in Mumbai brings simplicity and elegance in an association that delivers extravagance architectural visual treat to your eyes.
Look around your house feel every spot in your house is unique to you, which will bring you advancing for providing importance to everything that you see in your interiors. You must inspect your house before getting up the interior design process. Look at the items surrounding you and check it is properly set. Keys, papers, non-aligned furniture, empty cups, and a mess of other unwanted things; are cluttering the entire place. Think and eliminate unwanted stuff, cut the pointless clutter, know the requirements of items, store only essential objects by inducing minimalist design.
Interior colours
Introducing some colour to your minimalist interior is a fundamental factor to calm your sense and improves mood. Pick dense colourings that go with the neutrals, like blue with a white base, present the classic modern look.
Lighting
Lighting your interiors should balance the space. You can light your ambience with various combinations by deploying types of lighting such as ambient, task, and accent lighting. Moreover, we cannot match any lighting that equals to natural light. Allow natural light to your interiors, employing sunlit windows. Besides, you can add mirrors at the right place to increase the natural light to your room. It makes the space brighter and warmer.
Well-made elegant pieces
When you go for minimal design, you will automatically look over each piece that enters your space. Based on your necessities, pick out so-called quality pieces that can fit your allocated space meanwhile, it enriches the beauty. Renew your closet, kitchen cupboard with attractive storage pieces. Invest in traditional pieces that will stand out to contribute classiness.
When you maintain the stability of all the components in minimal interior design, it will be an inspiration to all eyes.