Latest Trends in the Luxury Interior Design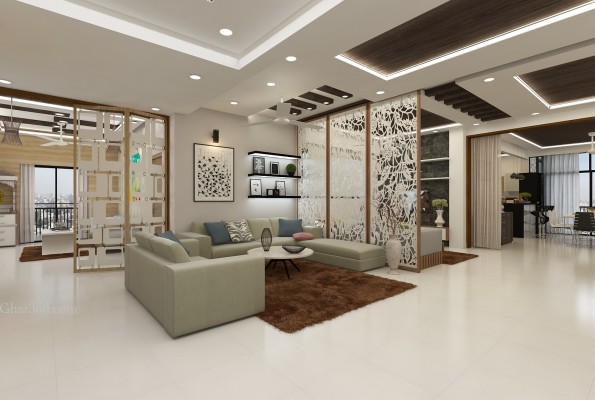 Interior design trends have ups and downs periodically. Most people go for a fashionable, luxurious option in this modern era. Some mass may prefer minimalist options, and others prefer detailed décor. So, designers often try different interior design concepts that should work for both the crowd and also, it should attract visitors visually. In this guide, you can find some of the design ideas that will help you to design your interior comfy and superfluity.
Interesting Accessories
Accessories for your hall or room are essential when deriving to interior design impression because, without accessories, your place would be monotonous. Placing accessories is depend on the interest of the person but, that should match with the theme to ensure it connects to all around. You can include purposeful accessories or full decorative, but both have to be focused. You can add clocks, lamps, other than furniture as functional and decorative pictures, plants, monuments for enhancing the beauty of the interior. You can also fix painted walls and painted skirting boards to enrich the luxury look.
Bold Colors
Colour is a significant thing everywhere. Some of the colours attract the greatest of the mass knowingly or unknowingly. Whatever the atmosphere you fix for space, apply contrast bold colours. You can install furniture that contrasts with the walls and skirting boards. Besides, you can place your artwork, wall decors that would also work for enhancing the brightness of the room. Colour isn't simple. It brings a very sensational feel to the visitors.
Design style
People should know design styles before starting the interior design project. They can seek help from experts to conscious about design style and how they can apply that for their interests. There are several styles modern, contemporary, traditional, etc. Some wish to include an exclusive design style to their interior design or combinations of several components to bring their desired look. The design styles you choose should suit the functional purpose also since both are vital to make the perfect place.
What's more? Choose a reputed designer like Decorwale to design your home with the perfect colour palette, furniture, and more to make your interiors look chick and luxury.