Trendy and contemporary lamps for a stunning dining room interior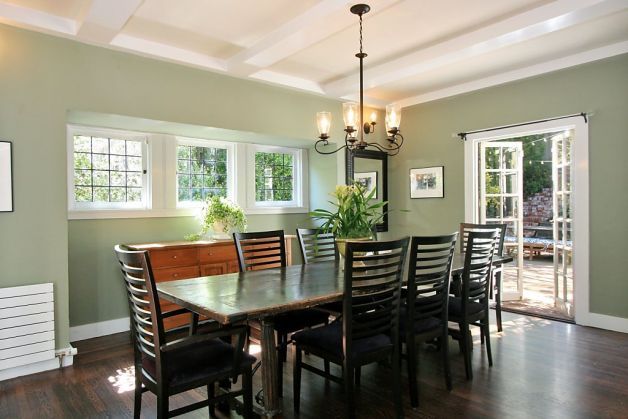 People dream about living rooms a lot but when it comes to implementation we should bring some trend and merge well with other parts of the home is highly important as well. On living rooms and dining rooms, you can join friends and family to have your meals and moments shared but never forget the décor and the style in this luxury world. Bolder, more colourful and edgier interiors are in trend
Let's have look at the recent trends in the dining room decors.
If you are looking for a fresh dining room decor, begin with the essentials. The ideal dining room lighting can bring e a massive transformation to the ambience.
From suspended pendants and overarching floor lamps to innovative overhead lighting and awe-inducing chandeliers, contemporary lights can help you live every moment in the space to its fullest.
Every single piece is unique and recognizable. The luxury brands are well known for their extremely high-quality and durable contemporary lamps and Modern Dining Tables thought that they would fit perfectly in a beautiful and modern dining room
Amazing dining room interior trends
Star with the colour of the year Living coral, a kind of pinky peachy tone so adorably romantic and soft. Floral on fabrics and wallpaper they are the perfectly complementing a simpler dining table, whilst the fun is carelessly happening in the surroundings. Riche Jewel Tones With and Edge, this is a fun trend-happy and dramatic. With deep, rich jewel tones with an edge will be used along with paints, fabrics, accessories, and rugs in these colours to create drama. Bold Walls with the concept the bolder the better! Handmade Pieces, they are a beautiful accent to add to your home, it will give you a unique feeling of exclusiveness to your dining room with a touch of luxury. Mix Metal Accents, yes we are familiar with this trend. Say goodbye to rose gold and hello to silver, copper, and brass. Mixed them and see the difference in your ambience. Bold Black this is the most expected trend and it's all about bold and dark dining rooms that can evoke as imposing high-end experience.
If you want more support, get in touch with Decorwale – a trusted interior designer in Mira road