Tricks for Modern Classic Bedroom Interiors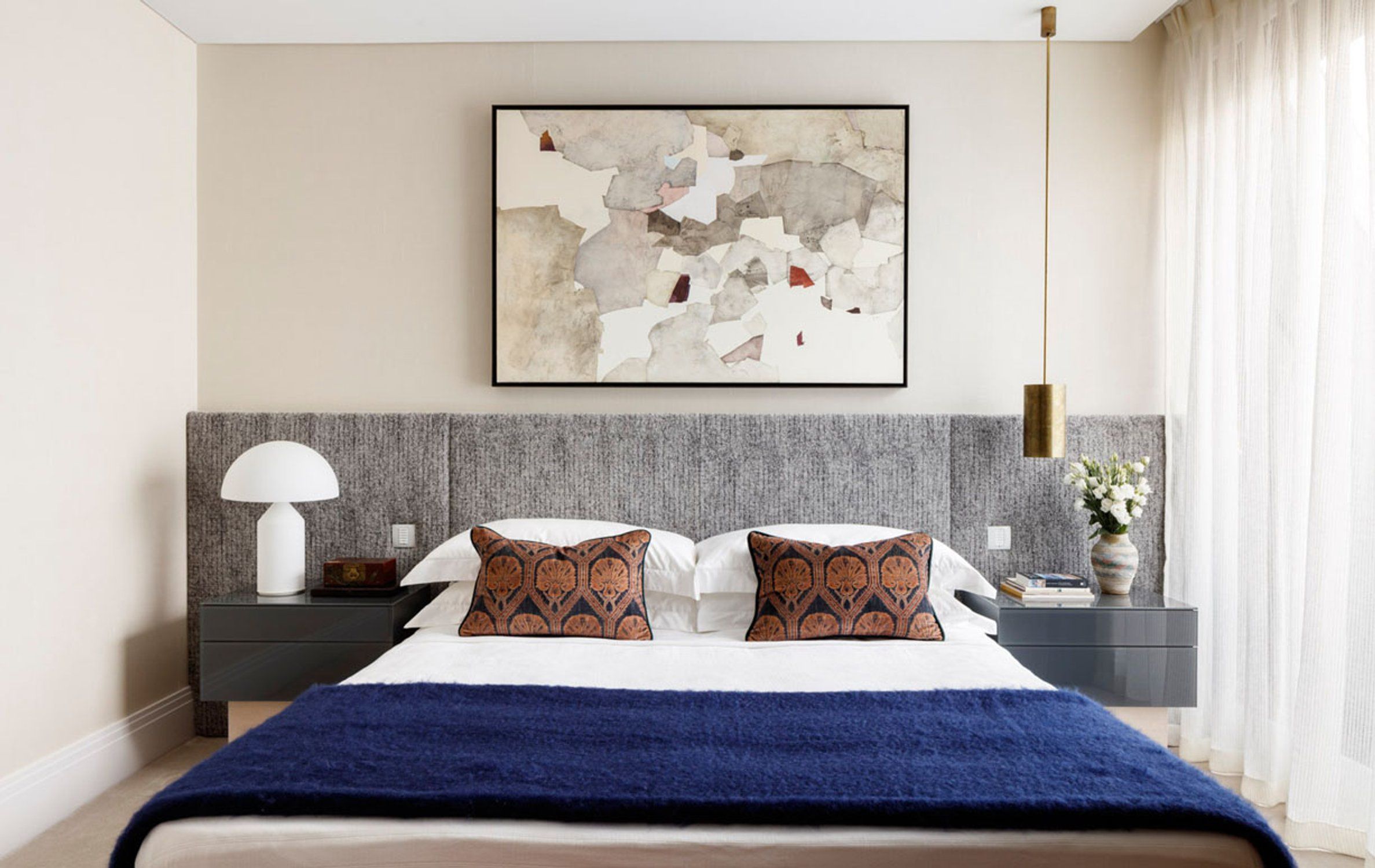 A bedroom apart from sleeping, it matters a lot to a person who loves to do some regular activities like sitting in a lounge and reading interesting books, listening to music with a coffee beside the window. Those people explore new ways to personalize their bedroom constantly. For folks, who want to implement traditional things, here are a few tips from the top 10 interior designers in Mumbai to modern revamp their bedroom interiors with some classic touch.
Vibrant colour
The traditional themes bedroom takes in composed neutral colours like shades of light cream and blue. It enhances the beauty of the room also when you compliment the space with expressing unique colourful decors.
Lighting ideas
The right bedroom lighting design is essential to ensure it is a comfortable space to rest and spend some time. Balance and layer your lights using ambient, task, and accent lighting. Your lighting should suit any mood.
Ambient light types include ceiling fixtures such as chandeliers, pendant, and flush mount lights. Besides, convertible lamps like floor lamps next to the lounge chair provide adequate brightness.
Task lights are useful when you want to do some tasks like for study table or near the dressing table, etc. You can fix task lights in near the mirror, or mount on the wall, or hang it as pendant lights. Additionally, you can fix this as table decor.
Accent lights create enjoyable radiance and a convenient place, mostly used for highlighting any creative features inside the bedroom.
The colour of the lamp also plays an important role, so choose the light colour that gives a soft glow and creates a retro vibe.
The purpose is to bring the spark to the entire room flawlessly, place the types of lights in different corners to balance the whole brightness.
Style of Furniture and Window
Design arched windows for your room and choosing an ornamental rod, and placing it just above the window to hang the matching mild colour curtains complements specifications of a traditional window.
Vintage modern bedroom furniture provides ultra-fashionable ambience. Install furniture that matches to each other, you can prefer the curvaceous model, rocking model, arch model furniture, an antique cabinet for your room to experience a classic and luxury feel.