Why You Shouldn't Do Interior Decoration Yourself?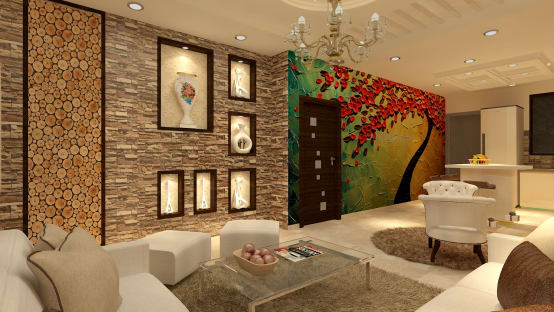 Most of us have a lot of time during this pandemic and as we spend most of time inside of our house, and we focus on unobserved spaces. As a result, you may feel like making some minor to major changes to your room. You may feel excited to remake the space with excellent interior, but it is complex process and could be challenging for you so, don't rush the process.
Here are some common reasons for hiring professional designers instead of DIY.
A lot of time and effort required
You must know basic design concept for making a plan to achieve your dream space flawlessly. You cannot bring your imagination in to creativity without having the expertise to discover decorating ideas that work for your space. Especially, functional interior design takes a lot of time to get factual. For instance, you will have to use paint colors on your walls as a sample. You have to spot that in various natural lights. The paint that suits your living room may not suit for your bedroom. Everything you would have to experiment with then. It is the Trial and Error concept. Finally, would you attempt to do it yourself? It is a waste of time and money. Moreover, you may lose your determination.
Scale in interior design
Scale and proportion act as a significant part of interior design. When approaches to scaling in interior design, you must understand to relate objects to each other in a room. You cannot set the same size to everything in a room, because it must vary in its height and width based on the people residing.
Ask for Help and Interior Design Advice
Even a skilled person cannot balance all the elements of interior design, such as light, texture, pattern, space, and more accurately. In that case, you can seek for opinions of your family members and friends, or the better suggestion would be to hire best home interior designers in mumbai who are skilled to design your space effectively
Arrangement of Accessories and Collections
Well-organized accessories add more elegance to your house. These bright and engaging pieces are the center of attraction. If you follow an odd way, the core of your house will look clumsy.